June 17, 2011
Our experience with Alphyn Construction Inc. has been amazing.
          We tendered our architectural drawings and interviewed seven builders. We chose Sean because we trusted him from the beginning. Trust is a hard thing because business dictates that you never trust anyone in the beginning. However, there are some things that you cannot bluff. Sean's experience, expertise, and reputation in the neighborhood sets him apart. Sean never compromised on quality and his extensive knowledge over every aspect of home construction is exceptional. Sean guided us through the process and explained step by step what was being done and what were the next steps. We never felt like we were in the dark. Another thing that sets him apart...he always answers his phone.
          Sean's trades people respect him greatly and thus, they deliver on time and they deliver high quality workmanship. We moved into our home in eight months from the hiring date. We are certain that with another builder, it would have been at least a year or more. We had design issues (as a result of hiring a separate architect), that seemed to us, insolvable, but Sean was able to diagnose the situation and come up with a solution that was even better than the original design.
We look to Sean as a friend, confident, and our only builder.
We love you Sean!
Yours truly,
O, & J Leung
EPSTEIN & ASSOCIATES
BARRISTERS AND SOLICITORS
Telephone: (905) 898-2266
Facsimile: (905) 898-2216
Lawyers Extension: 222 Email: [email protected]
April 17, 2012
To Whom It May Concern:
Re: Letter of Reference for Alphyn Construction
This is a letter of reference for Sean Baradaran and Alphyn Construction.
     Our firm hired Alphyn Construction to complete a total renovation to our 2100 square foot office space, and consulted with Sean Baradaran on a number of occasions regarding the configuration of the space and our needs as a company, both immediate and in the future. Mr. Baradaran was the only contractor that was able to provide us with a drawing that accommodated all of our needs and more. Sean was a pleasure to deal with and, to date his post construction service has been excellent.
Mr. Baradaran is friendly, courteous and professional to deal with. He involved us in every aspect of the project and ensured that our ideas for the new space came to fruition within budgetary and, more importantly, timeline restrictions.
Sean's input during the construction was insightful and knowledgeable. For all of the above reasons we have no hesitation in recommending Alphyn Construction and Sean Baradaran for general contracting and construction work.
Yours truly,
EPSTEIN & ASSOCIATES

January 10, 2012
My husband and I enjoy having our family and friends come over for small or big parties but our home separated us from our guests because the kitchen and dining area was in a separate room. We always wanted an open concept kitchen where we are able to see our guests as we are in the kitchen so that we were all in one room. We had our dreams come true when we were introduced to Sean from Alphyn construction. He came to our house and saw what our main floor looked like. He listened and understood our need of what we wanted. The end result was our dream kitchen. He was very professional; we felt that he was committed to providing only the highest quality of home renovation services to us.
He visited us often to make sure that the project was going smoothly and on schedule. If any changes needed to be made to the initial plan he first consulted with us to make sure that we agreed or/and if we had any questions or concerns with any of his changes he recommended.
Our friends and family love our new kitchen as much as we do. Sean takes pride in his work. In two words: Satisfaction Guaranteed.
We plan to use Sean again for another project; I would recommend him to anyone who is out there looking for a good contractor to renovate or build their home.
M. & M. Asgarkhani, Mississauga
Feb. 2011
To Whom It May Concern
We are pleased to recommend ALPHYN CONSTRUCTION for anyone contemplating building a custom home or doing renovations. We first met Sean at the Home Show several years ago and got to see several of his projects at various stages of construction. We were very impressed with the quality of his work, so he was our first choice when we decided to build our dream home.
Building a custom home can be a daunting task, but because of Sean's vast experience we were able to realize our project on budget and pretty much on time. We found all of Sean's sub trades to be polite, efficient and experienced at what they do. A large component of hiring and using a general contractor is communication. We found Sean to be extremely knowledgeable in all facets of building; he explained things clearly and concisely and always returned phone calls in a timely manner.
We believe that most of Sean's work comes by way of referrals and word-of -mouth, so he puts a lot extra into his projects to ensure that his customers are happy and satisfied with his work. We are very proud of our new home and would be very happy to show it to any of Sean's potential customers. Feel free to ask Sean to contact us if you would like to see his work first hand.
Ed Smith and Family.
June 2013
Sean came recommended to us by two different people who didn't know each other. We had already worked with an architect to design the planned addition to our house, but Sean took the designs to the next level, working with us to redesign our whole house, maximize our space and create the perfect home for our family of four. We had a number of unexpected, third party, problems during our build and Sean always came up with creative and cost-effective solutions. He handled any and all issues with permits and people with confidence and ease. We have already recommended Sean to family and friends and would definitely work with him again - although we hope we don't have to as we plan to be in our gorgeous 'new' home for many years to come.
K. Ormsby
May 2013
Dear Sean,
Thank you so much for building our beautiful home and taking time to make everything perfect. We've been in our house for over 7 months now and we're thrilled with the results of the unique design and exceptional detail of our one-of-a-kind modern custom home. The number of people that have commented on the beauty of our home is staggering, many say they have never seen such a unique design/layout before.
We heard about Sean from one of our realtor friends. The first thing that was mentioned about him was his honesty and ability to keep the project on budget. He was accurate in his initial assessment of the scale and cost of the project and did everything possible to maintain our budget. As a result, for anyone looking to build their dream home for a fair, reasonable price, we would highly recommend talking with Sean.
With regards to design, Sean goes above and beyond in all areas. He is talented, articulate, and flexible yet firm in making sure that there was careful attention to detail. If you have an idea, he embraces it, provides feedback, and helps make your dreams a reality. All of these attributes are important factors specially when you are building a modern house where possibilities go beyond imagination.
The only complexity in building custom homes is the fact that good work takes time to complete. Patience is required when you work with a perfectionist. Although our project took time to complete, as a result of our own decisions to make some changes, I think we have a wonderful outcome and a work of art.
We would recommend Alphyn Construction to any interested clients and would like to once more thank Sean for building such a beautiful house for us. Nothing is more enjoyable than coming to a beautifully designed home that makes you relaxed. We definitely look forward to working with Alphyn Construction on new projects in the future.
Ron And Lilly
Thornhill
January 2012
I worked with Alphyn Construction on a major house renovation. The house needed to be completely renovated including tearing out the existing interior and rebuilding the house including a two-storey addition.
Sean was very easy to work with and went out of his way to get the job done right. I have no reservation in recommending Sean and Alphyn Construction for any renovations and will gladly work with him again, if the opportunity arises.
N. Chaif
May 2008
"Sean and his team built our home on time, on budget and gave us
peace of mind throughout the whole process. We are very pleased with the
results. Most people would tell you that building is very stressful, but
Sean and his group have made it nothing but enjoyable and exciting
for us. We strongly recommend them!"
H & H Chen
Toronto
June 2012
Thank you for turning our home into a showcase. In the beginning, we were nervous, we have heard horror stories about renovations and how it has ruined peoples' homes and lives. But our experience with Alphyn Construction was the opposite. All of your subcontractors were professional, dedicated and extremely talented.
We've received countless compliments on the design. Somehow Sean managed to convert our inarticulate requests into a home with character and charm that is the talk of the street. You managed to translate that design into a workable house that has become a welcoming home. Your attention to detail and high standards paid off.
The best part was, we enjoyed your company so much. We always felt that you were being honest with us, which is not the case in every client/builder relationship. And the fact that you seem to love what you do helped us keep our sense of humour throughout the process. In fact, we almost miss it enough to try it again sometime
Thanks again for helping us with our dream.
S. & A. Tabrizi
Thornhill
February 9, 2010
Dear Sean:
Lisa and I wanted to thank you and your team for our fabulous new home on Brooke Avenue. As first-time homebuyers, it was a pleasure dealing with you both through the buying process and our first two years of home ownership. We frequently are complemented on the quality of the finishing in home by visitors and professional contractors. Even at the two-year mark, it is remarkable to me how few problems we have had. You have also been true to your word in making home ownership a long-term relationship rather than a one-time transaction. I would have no hesitation
recommending your work to friends, family members, or other prospective clients of yours.
Thanks again.
D. & L. Klein
Toronto
March 2006
Sean
I wish to thank you for the excellent job that was done on my house. The six-month project which consisted of a 1500 sq feet addition plus renovations to main floor and basement was done in a very professional manner. Whenever we called on your cell, you always got back to me very quickly and answered our questions.
The work was done as you promised in six months and I want to thank you keeping your word about the time and quality of job.
Thank You
F. Spontaneo, Toronto
June 28, 2006
Sean Baradaran
Dear Sean,
I am writing this letter in appreciation for the outstanding work you did with my house.
For anybody who has had to go through the process of calling around obtaining quotes and enduring the time consumption of deciphering the different quotes, I was extremely pleased with the frankness of your company. Every aspect of our contract was met in a timely fashion and most importantly the agreed upon price was never re-visited. Even after the job had started and I changed my mind in regards to the design concept you worked with me to stay within the quote. Originally, I was a little skeptical about some of the ideas you and your team brought forward, but in retrospect I have to say they've worked out better than I could have imagined or expected, I'm referring to the light sensor instead of taking down a wall which other companies suggested in their quote and the sump pump idea.
I have now used your services for smaller jobs and will continue to talk about the great service your company provides with all my friends. I hope that this letter makes you smile and feel good about the way your company operates because as a business man trying to get a message through to my employees delivering a product is the easy part of the job, servicing the client is when the real work begins!
Please feel free to pass along my information to future potential clients as I would be pleased to discuss my experiences with your company.
With many thanks,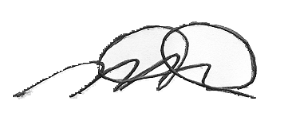 Marc L. Côté
Vaughn
July 2013
Thank you very much for building our new house.
We are happy that we had made a right decision to choose your company to build our house. Your knowledge, profession, budget control, time management and responsibility are very impressive. You have been always ready to answer any questions any time. I would definitely recommend you.
Best Regards
Ph. Wang & J. Jiang
Kenwood, Toronto
April 2009
"Since this was our first time being involved in building a custom home, we were very apprehensive about the whole process. We spent a lot of time meeting with various builders, contractors and architects. From our very first meeting with Sean, we knew he was different. He was extremely patient and willing to spend the extra time with us, explaining all the aspects of the building process. He took us around to a few of his previous projects and gave us several references to check. From signing the contract, to the design phase, to the permit application, to the building phase, he was consistently helpful and always took care of us. Now that our house is complete, we are seeing firsthand the quality of the design and workmanship. His attention to detail is present throughout. We know that we made the right choice and will certainly be using him again the next time."
L. Bouchard & K. Tedford
Toronto
January 2010
Dear Sean
We are very happy with our new home. The quality of the design and construction is excellent and the few deficiencies have been corrected in a timely manner. Good people to deal with.
P. & N. LaCroix
January, 2010
Rowley, Toronto